Optimization in the design of an integral production process.
16/10/2016
In the manufacturing of a complex frame, the engineering services of SOME Industrial achieved a practical, reliable and productive solution, optimizing each of the phases of the entire production process and its logistics.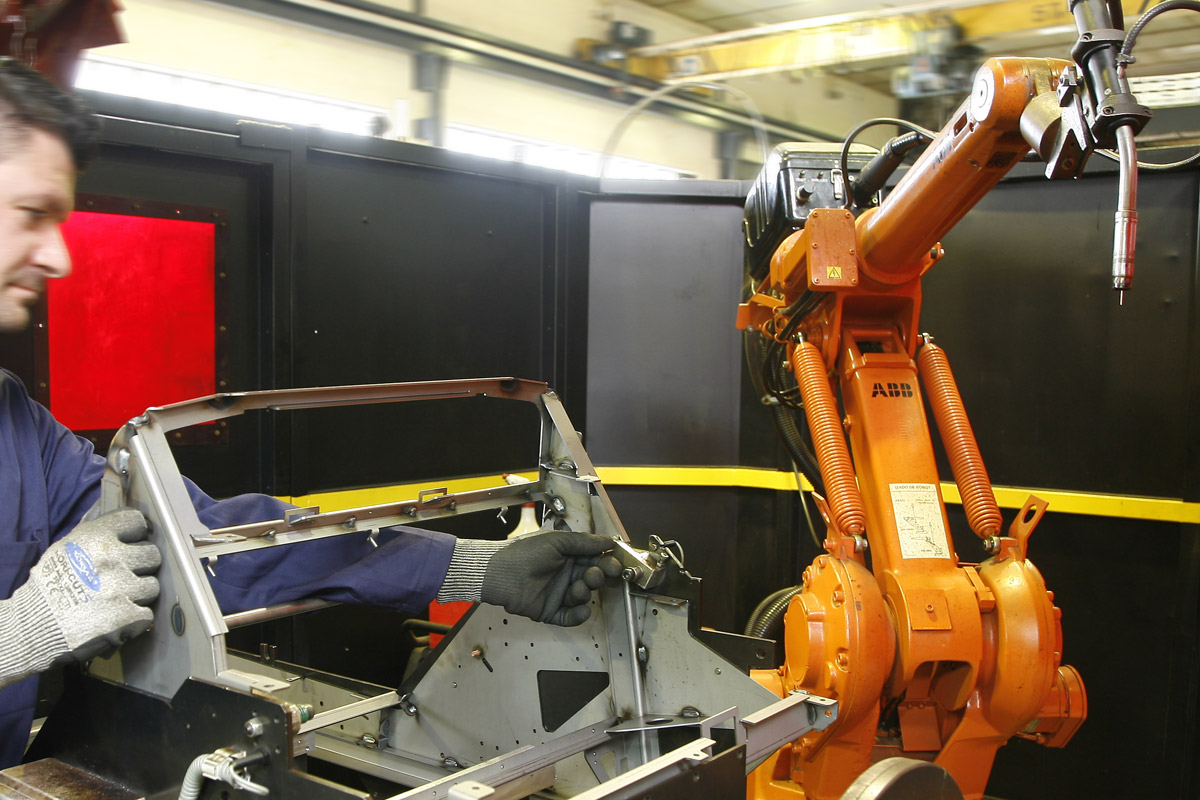 This was the manufacturing and supply of a frame for a manufacturer of arcade machines.  From the blueprints of the customer, the complexity of the project was detected, which included up to 17 components in the structure.  SOME Industrial designed a practical and reliable solution of the entire production flow, including laser cutting and bending processes to manufacture the components, the assembly of all parts, painting, packing and transportation logistics.

The critical assembly process was optimized through a welding robot by threads with two turning tables so that the robot could access all points. At the same time the welding tools are used to calibrate and verify the components, so that the robot does not start unless the components do not have the corresponding calibrations.

Through the Kaizen tools and the adequate flow to the Just in Time system, the supply in line of the components manufactured with Soft Tooling was set up with the robot for maximum efficiency.

The packaging of the finished parts was redesigned in order to avoid carrying air.  A new design of the box with a perfect fit and the protection of the parts reduced the size and allowed to re-stack the pallets, with a significant reduction of the costs of logistics.

The joined result was a practical, reliable, efficient and productive solution, which improved the internal manufacturing process of the customer and its affordability, achieving complete satisfaction.