From SOME we want to give you the keys so you can know better what these processes consist of

Laser cut

Laser cutting technology is the technique used to engrave or cut metal sheets or materials that allow the construction of pieces of different geometries from steel sheets, stainless steel or aluminum. It is characterized because its energy source is a laser that concentrates light on the work surface to make the cut in an agile and defined way

This technology allows you to cut all types of contours to obtain the desired geometry and ensure the customer a great precision of your piece of metal.

The advantage of this technology is that it allows quick and responsive responses to customers, without the need to invest in tooling. Which means a significant saving in time and money.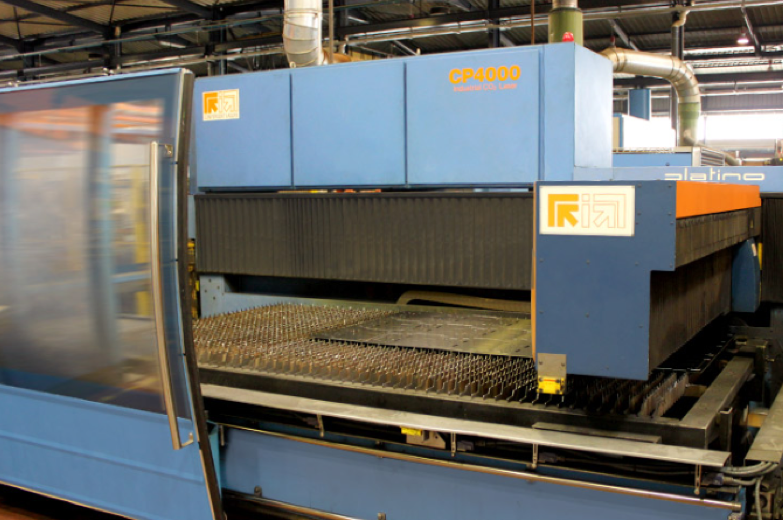 In SOME we make the laser cutting process of different materials according to the needs of our customers:


Laser cutting stainless steel
Laser cutting iron sheet
Aluminum laser cutting

Consult more information about the laser cutting process.CNC punching
Punching is the operation that makes cuts or holes in sheet metal by using small tools. The CNC punching machine has a series of specialized tools to perform this technique: the punch, the gripper and the matrix.
The CNC punching process is the best alternative to laser cutting for its balance between price and quality, as long as the geometry of the piece allows it.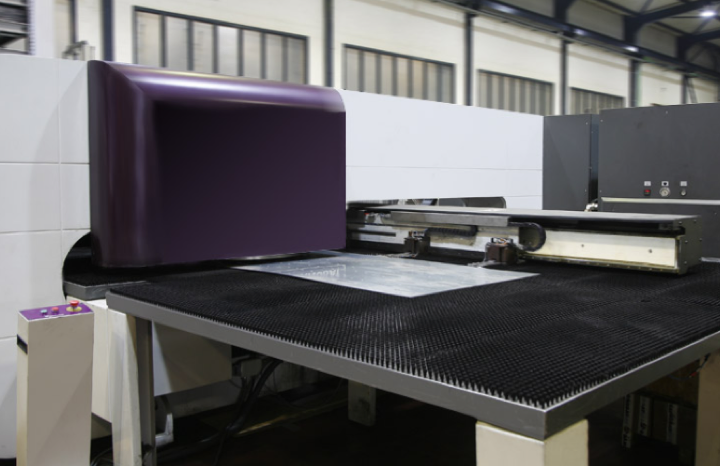 At SOME we have an expert team to perform the punching technique.
Learn more about CNC punching.
CNC bending
The sheet bending process, also known as sheet metal bending, is the operation that allows metal parts and structures to be folded with great precision for forming metal pieces. It is a forming process without separation of material that takes advantage of the capacity of plastic deformation of the material
The technique of folding sheet metal is done with a press that has a punch and a die. Some elements that allow a low initial investment, but that are very competitive to develop large series of products made.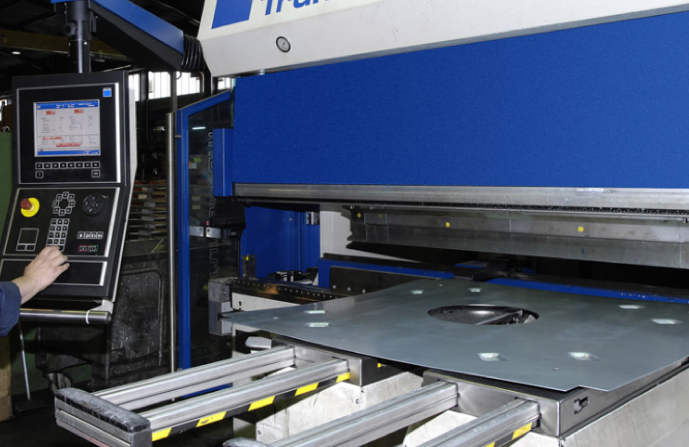 In SOME we have CNC folding machines that offer high flexibility and quality, and that allow folding the sheet with great precision.
More information on the CNC bending process in SOME
Which is more appropriate, use soft-tooling or press-matrix processes?
Although, in most cases, the final result of the piece is very similar, what determines the use of soft-tooling processes or presses with matrix is ​​the volume of parts to be manufactured. As a general rule, if the quantity of pieces to be manufactured is large, it will be convenient to invest in a matrix (or more than one) and thus obtain a lower production cost of the pieces. If, on the other hand, the volume of parts to be manufactured is small, then it will be more profitable for our client to manufacture the pieces with the soft-tooling processes we have seen.
And what is a large or small volume of pieces?
Since it depends a lot on the geometry and size of the piece to be manufactured, we can not give a universal figure that works for all cases. For this reason, if you have doubts about which process is the most appropriate to manufacture your pieces, get in touch with us and we will be happy to make the relevant calculations so you can assess yourself if it is worth investing in matrices or not.
In SOME, we are a company specialized in the manufacture of sheet metal parts and we have a wide range of processes that allow us to adapt to the needs of each client and each project, either through soft-tooling technologies or through pressing processes with die-casting .
At SOME we have more than 30 years of experience in the industrial and automotive sector.
Contact us now for more information.